Nick Knight is a British photographer and Director of
SHOWstudio.com
. He is known for his personal, experimental vision, resulting in work that exists outside the conventions of fashion photography.
Nick Knight fights crimes of fashion wherever he goes. Gliding easily between the super-slick world of ad campaigns—Christian Dior, Yohji Yamamoto—and frank, humanistic portraits of those marginalized by society, he's perpetually on fashion's front lines armed only with a camera. Since first documenting skinheads in the early 1980s, the shutter-happy Londoner has infused his work for The Face, i-D, Dazed & Confusedand British Vogue with a genuine interest in animal rights, breast cancer awareness and visibility for the physically challenged. There are no fashion victims in Knight's vision. Well, there are some random amazing photography taken by Nick Knight: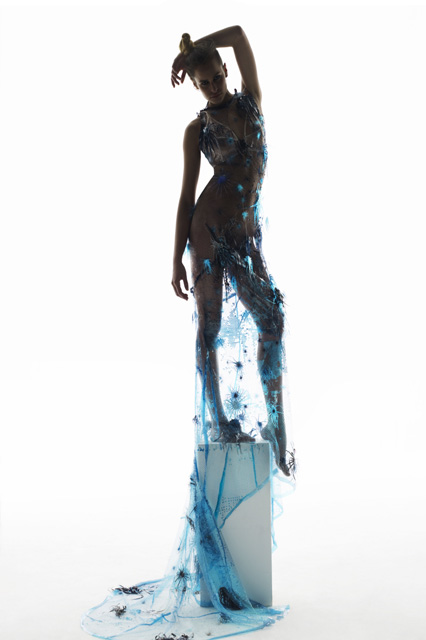 Oh my Godness, He is amazing.
What do you think?